Marine Surveyor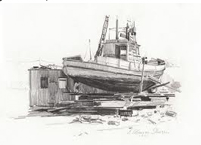 Our expertise comes by way of United States Coast Guard Licensed Officers who hold the highest of licenses (Unlimited Masters and Chief Engineers). Well educated and trained, using the highest of standards, pride and responsibility is provided during each and every survey of a yacht, boat, or recreational vessel as a whole (pre-purchasing, insurance, appraisal, claims adjusting, recovery, brokering). Our professionalism and experience allows us to offer support in the areas of shipping, cargo handling, claims and inspections, vetting of vessel safety and security operations, hull and machinery inspections, casualty, accident investigations and litigation support. Furthermore, we can provide assistance with vessel documentation, developing vessel response plans as they pertain to fire, environmental and security matters aboard ships, yachts, barges, facilities and marinas.
Boat surveys & appraisals of recreational boats, luxury yachts, both power, and sail. Also providing surveys for the commercial sector.
Regardless of the affiliation or society to which a surveyor claims to be a member of the most important features to look for in a surveyor is someone who has a set of trained eyes and an open mind. Your surveyor(s) should understand and be able to test service systems,  electrical systems, engine(s), and aux equipment. 
Mass Maritime Marine has surveyors who are Licensed USCG Master Mariners and Chief Engineers. Some of our associates maintain accreditation(s) to one of the many associations that are out there. 
The following industry and resources are working for you:
Fees
Recreational vessels:
Rates vary from $10-17/foot depending on the type of survey and size of the vessel.

An hourly rate and mileage charge could be assessed depending on the assignment.

Sea trial charges come with the survey.  Call for details. 

Please call or email us to discuss your needs.

781 337 6903
Commercial vessels or assignments:
Please call or email us and we will discuss your needs.

781 337 6903
Our surveyors are professionally qualified. Our customers receive the most  comprehensive and cost effective services that are possible. Since 1988, MMM has been providing the marine industry with professional maritime services. Using industry standard practices, our professionals are standing by, ready to assist.      
Discounts
Mass Maritime Marine recognizes those who served in the armed forces.
A large number of our team of consultants served alongside our military men and women by sailing merchant ships full of supplies and material throughout the world for many of years. 
10% discount for (any) survey services for active military or veterans.

10% discount for a pre purchase or insurance survey for the elderly (+ 65 ) / AARP 

and handicapped individuals. (boat must be titled appropriately).

10% discount for group survey's and referrals.

15% discount for any type of survey for repeat customers if the survey or a previous survey was 

conducted within the past 15 months. Must have previous survey in hand.
Contact Information
Mass Maritime Marine
Captain Angel Montanez
22 Brewster Road
North Weymouth, MA. 02191
massmaritimemarine@gmail.com
781 337 6903